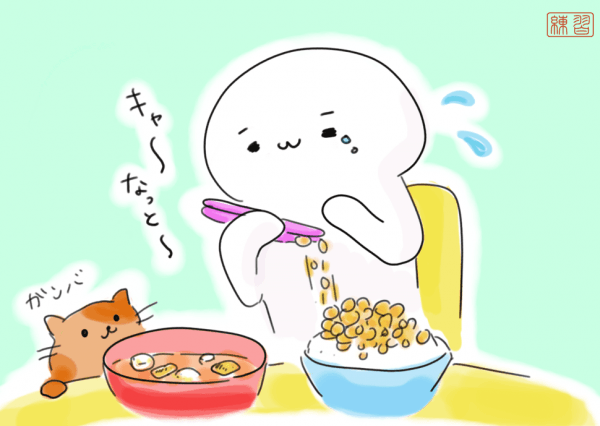 Eat (your food) well.
It's already late, so hurry up and
go
to
bed.
Brush
your
teeth
before you go out to play.
Eat
all
your
vegetables,
not just the meat.
Please
clean
your room before you head out.
Construction
(Elements in parentheses are optional.)
Notes
Usually used by teachers towards students, and parents towards children.
Related Expressions
Where this grammar is found
User notes
The shortened form of なさい (な) can be used between very close friends, although it might sound like you consider yourself smarter and wiser when you use it since it's generally used by teachers and parents. Be careful not to confuse it with the prohibitive form, especially with phrases like "やんな," which could either mean "do it" or "don't do it."
3 years ago
guest
I was just about to write the same usage note after I saw the discussion on the prohibitive な but
宮
本
勝
利
beat me to it by 3+ years :D
Just to clarify the above:
ねるな!Don't sleep! / Don't fall asleep!
ねな! Go to sleep / Please sleep
やるな!Don't do it!
やりな!Please do it.
10 years ago
emmy
- Level 3
なさい is quite often shortened to な. Be careful not to confuse it with the negative imperative (prohibitive) form [seen here: http://www.renshuu.org/index.php?page=grammar/individual&id=74] which is the infinitive + な whereas なさい comes after a verb stem.
13 years ago
宮本勝利
- Level 1
Discussion about this grammar
No comments have been written. Users can ask questions or talk about this grammar.