Shows change/movement
A
is about to start/end
Used in referring to changes
A
that aren't based on will/decision of a person (movement of a train, change in seasons, etc.)
Mom
is
about
to
go
to
sleep.
He
is
about
to
leave
the
company.
There are no user-submitted sentences!
Construction
(Elements in parentheses are optional.)
Basic Examples:
桜
が
咲

こう
と
している
(the cherry blossoms are starting to bloom)
Related Expressions
Where this grammar is found
User notes

火
曜
Level: 17
(8 years ago)
(よ)う form has conceptually overlapping categories:
1. presumptive (conjecture: ~ is probable: ~ でしょう);
2. volitional / hortative (shall)
Use in patterns where the meaning similar to English "shall" where there is a future element (probability) involved:
It will probably rain
I shall go, let's go
Shall we go?
To express what you are thinking of doing using the pattern ~(よ)うと
思
う (e.g. I am thinking of going, I shall/probably go)
To express (where the subject has a will) "to try to ~" using the pattern ~(よ)うとしている (e.g I am trying to write)
To express (where the subject does not have a will) "be about to ~" using the pattern ~(よ)うとしている (The trees are about to be blown over) (see DAJG p. 474)

0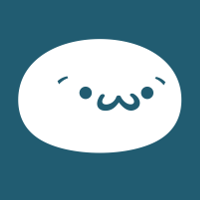 berndbausch
Level: 1
(10 years ago)
Under normal circumstances requires a subject that has a will (human, animal), such as
寝
ようとしていた "I was about to go to sleep". Usage for things is polite (? not sure), ironic or poetic. The cherry blossoms example would fall in the latter category.

0
Discussion about this grammar